Attaching my Flowcode key to my account
---
If you have bought a Flowcode key from Matrix then it should appear in the form:
12345678-9ABC-DEF1-2345-6789ABCDEF12
The first step is to ensure you have a Flowcode account, you can register for a Flowcode account here:
https://www.flowcode.co.uk/accounts/register/
Next step is to login to that account:
https://www.flowcode.co.uk/accounts/login/
Finally you want to attach the key you purchased to your account, this can be done in one of two ways:

1) Activate within Flowcode itself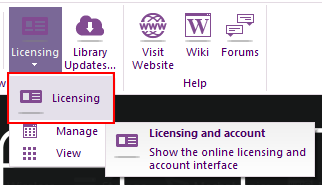 Click on the "Licensing" button.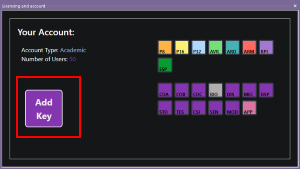 Click on the "Add Key" button and then follow the instructions on screen.
2) Activate on the website

https://www.flowcode.co.uk/activate/

Visit the above site and follow the instructions, if you are not logged in, you will be prompted to do this before being able to activate your key.
IMPORTANT: AFTER YOU HAVE ACTIVATED YOUR KEY YOU MUST REAPPLY YOUR LICENCE USING YOUR USERNAME AND PASSWORD WITHIN FLOWCODE.
To do this, go to the Manage section in the Licensing within Flowcode, then click "My Flowcode License" and type in your username and password again.